Tracking Attendance in Bb
Blackboard Learn introduced an attendance tool that allows you to track student attendance per class meeting. It creates a corresponding column in the grade centre that allows you to monitor attendance throughout the semester.
The following steps describe how to enable and use the attendance feature.
Step 1 –  Open your course in Blackboard and scroll down to the control panel
Step 2 – Open course tools
Step 3 – Select attendance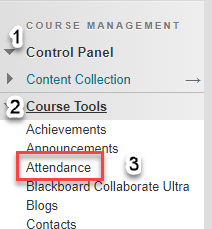 Step 4 – Add attendance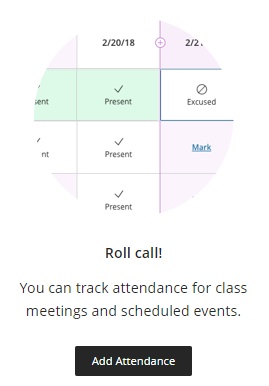 Step 5 – Determine settings for the grade centre. You can change the grading schema to determine how you want to track attendance.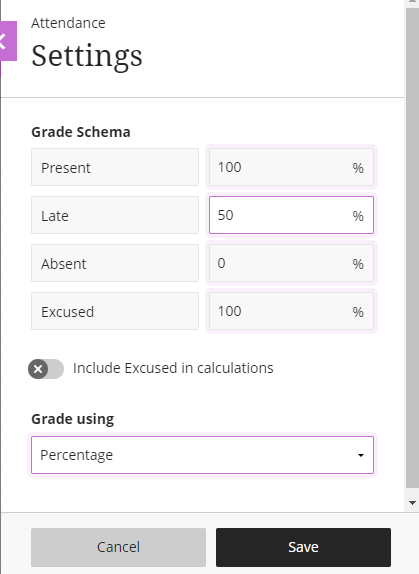 Step 6 – Select the appropriate column for the students. You can mark all of the students as present by selecting "present" at the top of the column and then selecting "mark all present".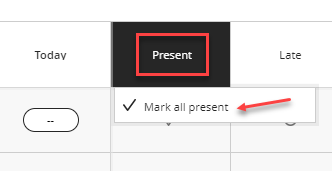 Step 7 – You can then edit specific students who might have been late or absent by selecting the appropriate box to the right of their name

Step 8 – The column then shows up in the grade centre, If you do not want students to see their attendance records you will need to hide the grade centre column in the full grade centre.
Step 9 – You can select the meeting option to create the daily meeting or the overall option to review or edit previous meetings.